Looking for a Big Sport Utility Vehicle to Haul Your Family? Test Drive the 2015 Chevrolet Tahoe!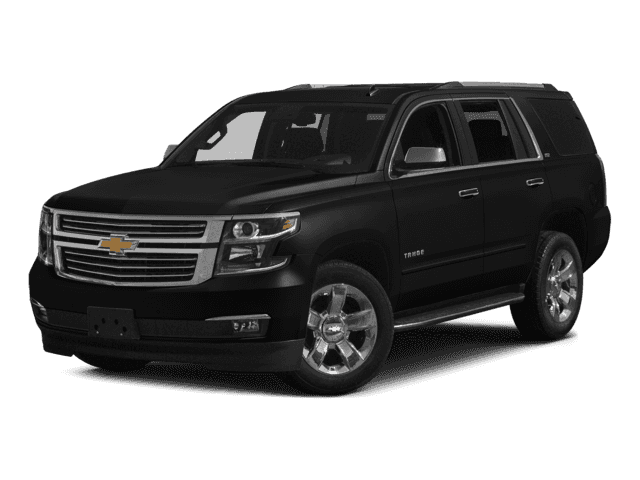 NY 2015 Chevrolet Tahoe | Brooklyn Car Dealer
Are you in the market for a full?size and full?capacity SUV? The 2015 Chevrolet Tahoe doesn't disappoint. As Edmunds says, "…the all?new Chevy Tahoe is a do?anything utility vehicle that won't sell you short on everyday comfort." With one of the highest cargo capacities in its class, the 2015 Chevrolet Tahoe stands strong in an auto market going more and more compact.
The Chevrolet Tahoe is completely redesigned for 2015. Abundant sharp angles give the body frame a chiseled, distinctive look, while the front end is somewhat rounded for increased aerodynamics. Barbed, projector-beam headlights offset a wide, imposing grille. Reinforced aluminum is utilized in the hood and lift gate, which lightens the Tahoe quite a bit. That being said, the overall impression one gets of the 2015 Chevrolet Tahoe is certainly in line with the brand's slogan: "Like A Rock".
Inside the Tahoe's cockpit, the driver is surrounded by premium materials and soft contours. Seating for eight is available in standard cloth upholstery with fold-flat second- and third-row seats. Heated and cooled leather seats are optional. Other standard features include backup camera, remote start, Bluetooth and USB, HD satellite radio and six-speaker stereo. The 2015 Chevrolet Tahoe's interior has received high reviews for its quiet, luxurious atmosphere. Auto Trader remarks, "Inside the Tahoe takes the family hauler to new heights of luxury and creature comforts. The materials used to form the cabin are of the highest quality, with numerous soft-touch surfaces, intricate detailing and clever packaging."
Under the hood of the 2015 Chevrolet Tahoe sits a powerful 355-horsepower, 5.3-liter small-block V8 engine with 383 pound-feet of torque. A six-speed automatic transmission is standard, sending power to either the rear wheels, or all four wheels with optional 4WD. In an effort to boost efficiency, the Tahoe also offers direct fuel injection, Active Fuel Management cylinder deactivation, and variable timing. A finely tuned suspension delivers a quiet and well-controlled ride with responsive steering and braking.
As Autoblog emphasizes: "Put simply, if what you need is a big sport utility vehicle to haul your family, your stuff or some combination thereof, the 2015 Chevrolet Tahoe is easily the leader of the full-size body-on-frame SUV pack. And, with its newfound comfort and efficiency, we imagine that the beastly SUV-asaurus will manage to evade its grave for several more years, at least." Yes, the Tahoe may seem like a dinosaur to all the gas-saving electric car drivers out there. But a word to all you hunters, campers, mountain-loving adventurers and large family-hauling moms out there: don't worry, the 2015 Chevrolet Tahoe is here to stay.
Come visit our Car Dealership in NYC for great prices on all of our new vehicles this season! We are currently offering Queens car specials in the Brooklyn, Bronx, and New York areas!
Share This Post, Choose Your Platform!
Related Posts